What's new at picolata crossing elementary
DADDy/daughter denim & Diamonds gala
BACK TO THE 80S MOTHER/SON GLOW PARTY
Please print, complete and return the above form with your payment (cash, check or PayPal confirmation code) before the RSVP date.
2 creeks pancake breakfast fundraiser
Payments may also be made online via Paypal.
2018 Fall Carnival
For pre-paid wristbands, please order here:
IT's puma pacer time!
Download your fundraising package here:
Here's our class schedule for the day:
And here's our fundraising progress! Let's keep those pledges rolling in!
INTRODUCING PUMA PRIDE ROCK!
2018 - 19 Event calendar
join the pces pta!
WELCOME BACK! 2018-19 SCHOOL YEAR IS UNDER WAY!
PCES 1ST ANNUAL SPRING CARNIVAL
At this time, we will no longer be accepting prepayment in person or online. Wristbands will be available at the door on Friday.
READY. SET. GLOW 5K + FUN RUN (APRIL 6)
MATH NIGHT BY MATHNASIUM COMING TO PCES!
SPIRIT NIGHT AT BOOK WAREHOUSE KIDS!
CHARACTER COUNTS WEEK AT PCES!
mark your calendar: family game night
1st annual puma pacer in the books!
SHOP ON AMAZON, EARN MONEY FOR PCES
PCES Appreciates its teachers!
VOLUNTEER OPPORTUNITY: PUMA PACER
VOLUNTEER OPPORTUNITY: 3RD GRADE HEALTH SCREENINGS
PUMAS ARE LOVIN' AT AT PCES' FIRST MCTEACHER'S NIGHT!
1st annual puma pacer comes to PCES October 12
VOLUNTEER OPPORTUNITY: 1ST GRADE HEALTH SCREENINGS
MARK YOUR CALENDAR: PCES MC TEACHER'S NIGHT, September 26
UPDATE YOUR CALENDAR: CURRICULUM CHAT 3-5, SEPTEMBER 28 AT 6:00
HURRICANE IRMA ASSISTANCE
Scholastic Book Fair coming to PCES + Volunteer opportunity!
MARK YOUR CALENDAR: FIRST ANNUAL KINDERGARTEN PICNIC
Stay tuned for more details!
FIRST FAMILY MOVIE NIGHT A SUCCESS!
MARK YOUR CALENDAR: FALL PICTURES
Back to school box tops contest - 8/21 - 8/31
Need help keeping track? Download the following form to fill out and turn in! You can also bag your Box Tops in a ziplock labeled with your child's/teacher's name and submit that way! Good luck!
FAMILY MOVIE NIGHT PRE-ORDER
MARK your calendar: curriculum chats
BOO HOO BREAKFAST + PARENT VOLUNTEER MEETING
GREAT FIRST DAYs AT PICOLATA CROSSING ELEMENTARY!


​PCE PTA Welcomes Teachers Back to School!
2017-18 School Supply Lists are now available!
Get Involved

There are many ways you can get involved. You can volunteer for events, in classrooms, or with the PTA. ​Take the first step to becoming a volunteer by registering! Please fill out the online application and choose Picolata Crossing Elementary (and any other school you may need). The school will be notified when you are cleared. Once you are confirmed you are cleared for 3 years! Please Note: All Individuals entering the school must register and be cleared. This process can take 2-3 weeks.
Let's Start Working Together! Become A Business Partner Today!

Address: 2675 Pacetti Rd, St Augustine, FL 32092

Telephone: (904) ​
Powered by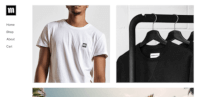 Create your own unique website with customizable templates.