2018 - 19 PCES Spirit Wear is currently on sale.
In order to guarantee your items in the correct size/color, please order by Wednesday, August 22, 2018.

Please download the below Order Form PDF, print it out, complete and return it to the front office with your cash or check made out to Picolata Crossing Elementary School. We are offering pre-orders this year, so please complete your form in advance. All orders received by end of day Tuesday by 8/7 will be processed and ready to go first thing on Orientation morning on 8/9. If forms are turned in after that point, there may a short delay on Orientation day, but your order will be ready quickly that day.
Powered by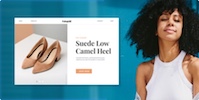 Create your own unique website with customizable templates.